With another crazy year coming to an end, it's time to announce your HOTTEST 100 AUSSIE GINS OF 2021!
With more than 600 Aussie gins nominated to go in the run to claim the title, and after more than 12,000 votes placed by thousands of fellow gin-lovers from all around Australia, here are your top picks: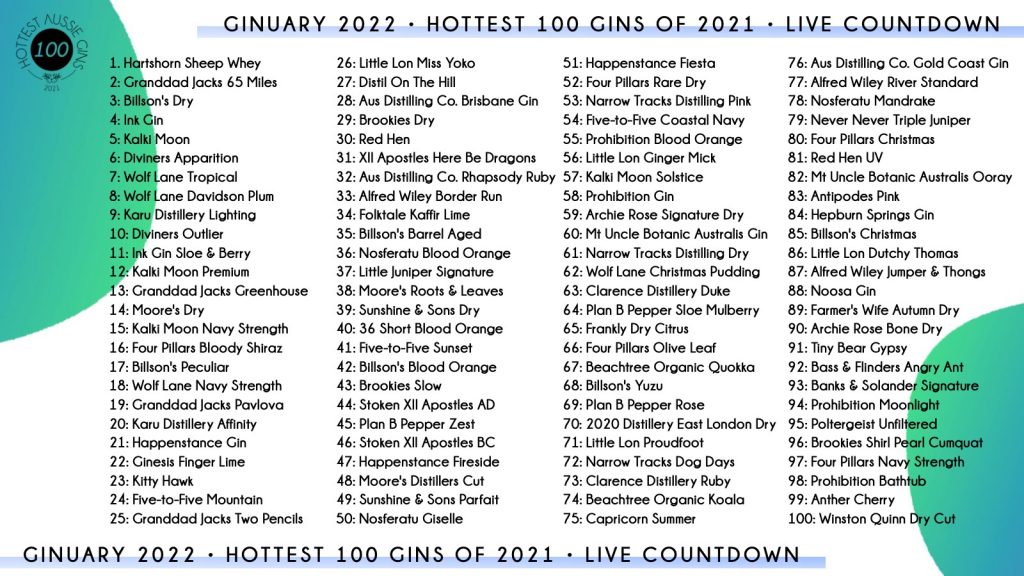 Congrats to HARTSHORN DISTILLERY and their amazing
SHEEP WHEY GIN
on the title of the Hottest Gin of the Year for 2021. We're sure they will wear it with a huge pride, and can't wait to see if they manage to retain the title in next year's countdown.